Professional Series 10 1/2" Slicer with Dimples (MSL-105)
MAC Knife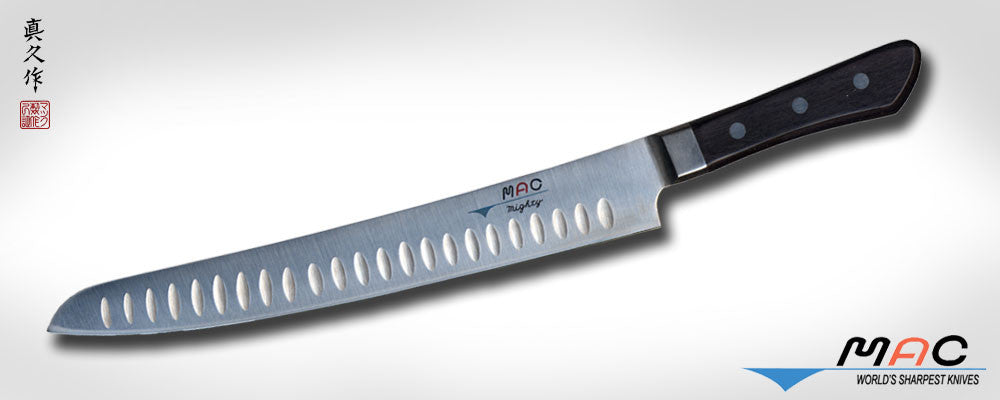 This 10½" Slicer is our version of the straight, dimpled slicer that is frequently used at carving stations and for thinly slicing fish.  The long, narrow blade produces thin, even slices with ease and the curved blade shape allows the knife to fall through tender meats very quickly.  The added dimples reduce drag which further allows this knife to cut through most proteins with little effort.  It can also be used to fillet large fish such as salmon, tuna, and halibut.
Knife Specs:
Knife Length: 15.63"
Weight: 10.2 oz
Blade Length: 10.75"
Blade Height: 1.52"
Blade Thickness: 2.0 mm