MAC Hand-held Tungsten Carbide Sharpener (TCS-2)
MAC Knife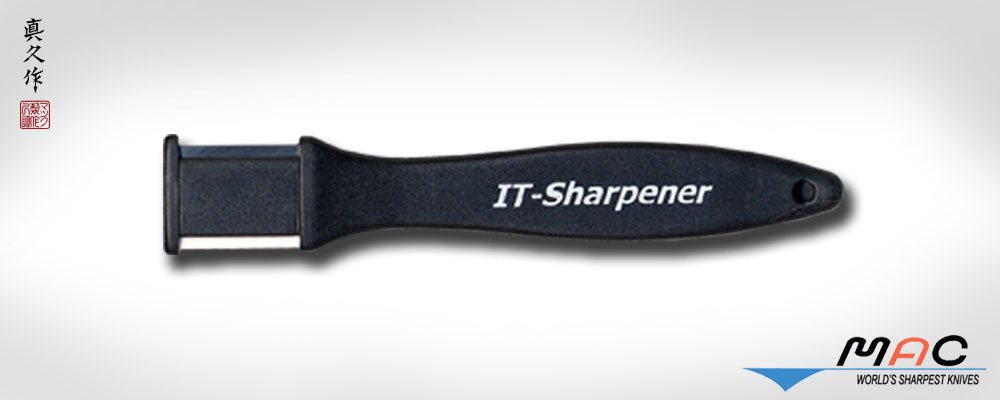 This tungsten carbide sharpener can be used on a variety of tools including kitchen knives, scissors, garden shears, hatchets, axes, and saws.  Tungsten carbide is a very hard metal that can be used to scrape away metal from softer steels.  Use the tungsten carbide side to scrape metal away and use the ceramic side to polish.  Great for getting between serrations or for quickly sharpening small hunting or pocket knives.  The small size is convenient for kitchen drawers, knife kits, tackle boxes or even in your pocket.
Advantages: Inexpensive.  Works on almost any steel tool with an edge.  Small size is convenient for travel and for working on small areas at a time.  Long-lasting tungsten carbide.
Disadvantages: Requires proper technique to use safely and effectively.  Can take a lot of time to restore very dull edges or objects with thick blades such as axes and machetes.  Ceramic side wears down quickly.
UPC: 854911000549