Professional Series 10 1/2" Slicer (MKS-105)
MAC Knife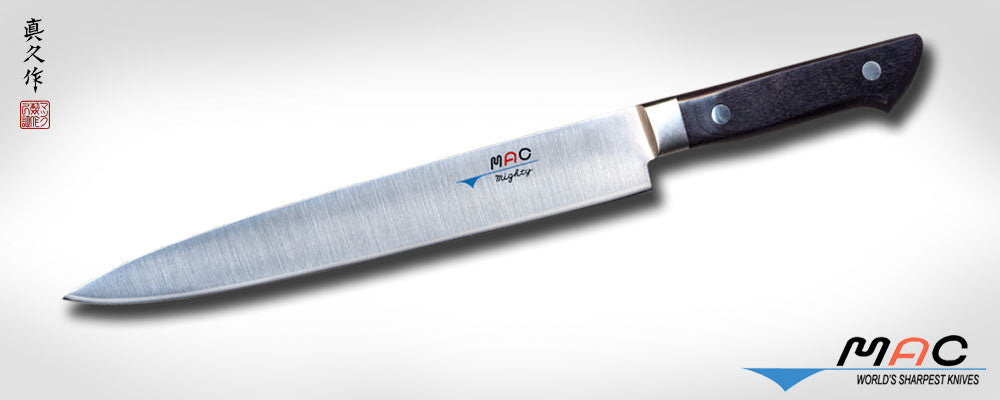 This 10½" Slicer is a French standard for slicing or carving cooked roasts.  The long, narrow blade produces thin, even slices with ease.  It can also be used to fillet large fish such as salmon, tuna, and halibut.
Knife Specs:
Knife Length: 15.44"
Weight: 7.5 oz
Blade Length: 10.25"
Blade Height: 1.11"
Blade Thickness: 2.5 mm
UPC: 854911000303